Audio of Hardboiled discussion of James Ellroy's The Black Dahlia 11-29-2012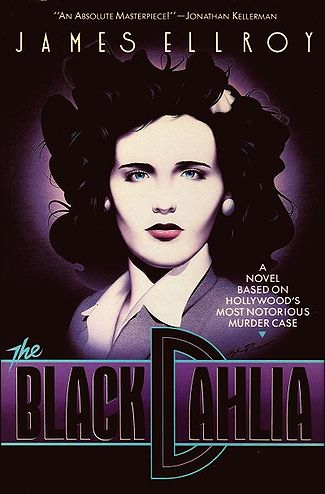 Tonight's class was a bit low energy given how late we are in the semester and how much reading I have thrown at the #emoboilers—but as they say what doesn't kill you just leaves a vicious scar. Early on during our discussion of Ellroy's The Black Dahlia it was painfully apparent how few students had actually done all the reading, for shame! Nonetheless, the discussion was still quite interesting, at least for me, because we covered a few very big and important themes running through the novel.
We started with an update on the plot (which was limited given how few had read it all) and then moved on to Ellroy's hardboiled prose and his ability to take both violence, gore, and smut to its logical extreme for the detective genre. We looked particularly at the description of Black Dahlia's body as it is first seen in the field or the coroner's matter-of-fact narration of the autopsy of Betty Short's remains. From there we read through Harry Sears' interrogation of Red, which in my mind marks some of the most brutal and realistic hardboiled prose of the novel—the way in which you begin to identify with the routinized abuse and horror that is supposed to lead to some kind of  truth is unnerving. And finally, we looked at the over-the-top sexual depravity and abject smut of the Satan Club that Bucky Bleichert visits in Enseñada, Mexico as he is searching for Lee Blanchard.
We also discussed the vision of Los Angeles as cultural mythos, the idea of the West as a space to recreate one's self, to get discovered, to become a star. A place to escape,  a space  filled with the "sincere fantasies" of a multitude of beautiful dreamers. While at the same time a graveyard riddled with the nightmare realities of all those who are ultimately forced to wake up.
We also spent part of the evening discussing the alternative history (and history more generally) that pervades the vision of The Black Dahlia. Between the violence, language, gore and smut it's a book that in many ways could only have been written about the 1940s from the vantage pint of the 1980s. Part of a more general moment in US literary culture in which novelists was pushing the revisionist history of the 19th century West—think Cormac McCarthy's Blood Meridian (1985), the 19th Century South—think Toni Morrison's Beloved (1987), and 1940s L.A. that is framed in The Black Dahlia. We even talked about more than that, but I guess that's where the audio comes in